Fabrication and Products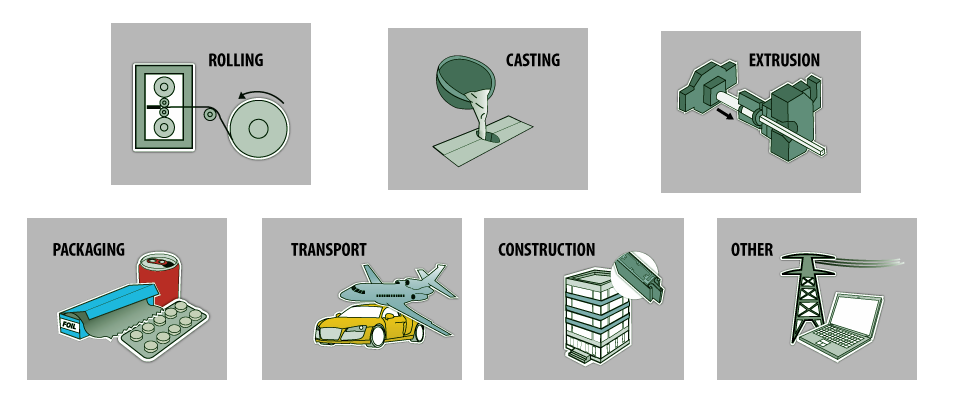 +
Pure aluminium is a very soft metal, but as it can be mixed with an array of different metals to imparts various properties.
Once aluminium is alloyed, it can then be processed in a number of ways in order to produce a huge range of products that we use in our everyday lives.
Castings
The automotive industry is the largest market for aluminium castings.
Extrusions
Extruded aluminium has countless applications can be designed a per userís choice
Mill Products
Aluminium mill products are semi-fabricated products such as sheet, plate, foil, extruded products, drawing stock, wire, pigments and powder, forgings, and impacts.